Intuitive Therapy and Spirituality
About us Intuitive Therapy and Spirituality About us Intuitive Therapy and Spirituality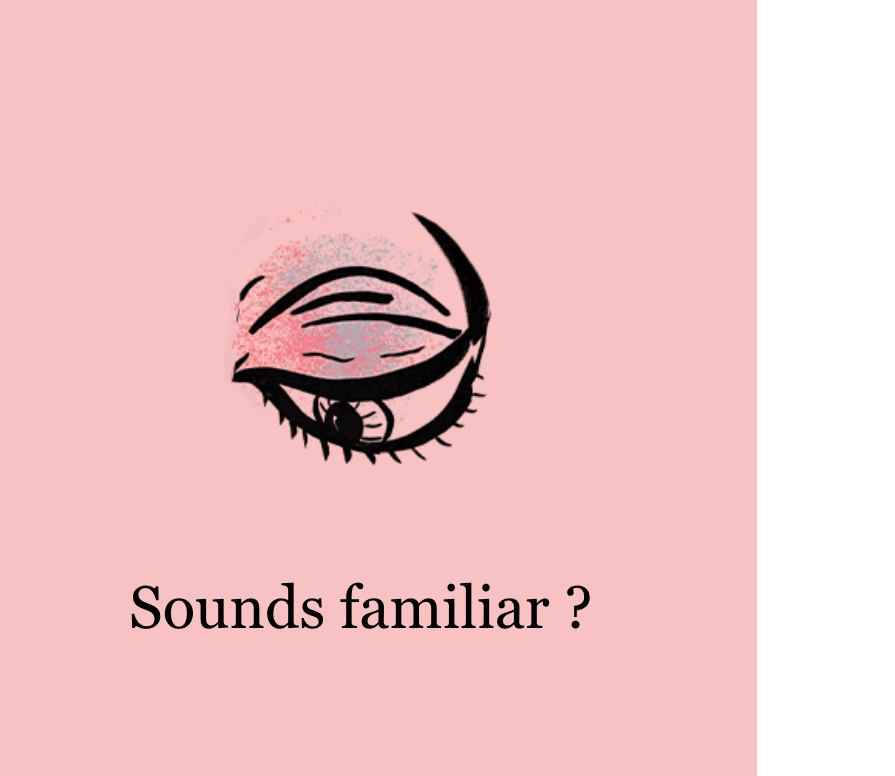 Headaches, migraines, or other pains of unknown origin in various parts of the body?
Burnout?
Existential crisis?
Constant stress, mental strain, sleep disturbances, or panic attacks and anxiety?
Digestive problems, autoimmune and psychosomatic diseases, or a weakened immune system?
Dissatisfaction with the relationship?
Life frustration? Lack of sense or purpose?
Do you dream of giving your life purpose, lasting happiness, abundance, and inner peace?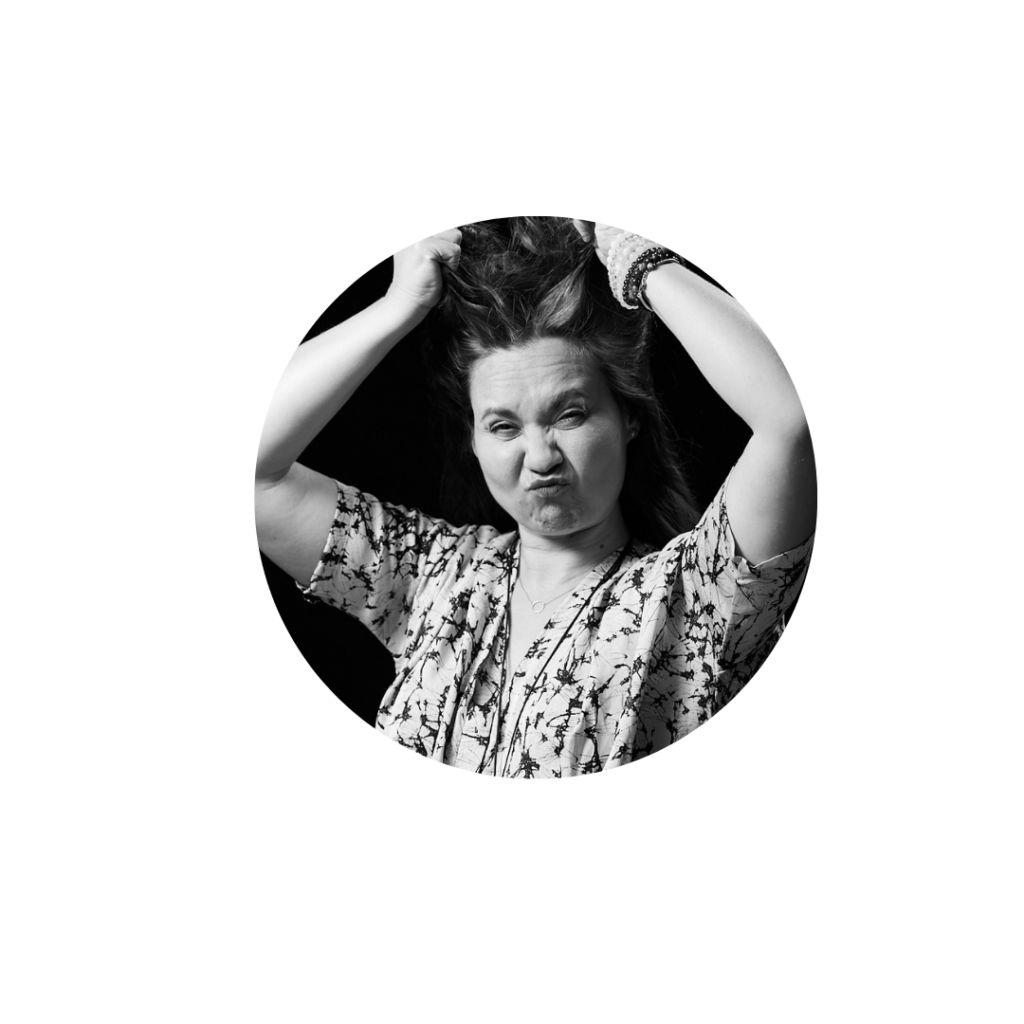 According to Dr. Stanisław Gołba, an internal medicine specialist and long-term head of the City Hospital No. 1 in Katowice, Poland more than 40 percent of all adults in developed countries suffer from the undesirable effects of stress, and related ailments account for 70-80 percent of all the reasons for doctors appointments of working-age people.
In turn, experts from the American Kansas State University estimate that up to 85 percent visits to doctors are caused by ailments to which stress has contributed.
Source: Wiktor Szczepaniak "Stres przyczyną chorób", 2017, zdrowie.pap.pl https://zdrowie.pap.pl/strefa-psyche/stres-przyczyna-chorob-nie-zgadniesz-jak-wielu
Let's meet
We are a portal of spiritual development for modern women just like you.
Our mission
We help women take a journey into themselves and heal their past to find happiness and love now.
Our essence
Intuition, premonitions, individuality, harmony, healing, inner peace, unity.
Our climate
Inspirations, signposts, paths, tools, techniques, knowledge, maps, shortcuts, places, as well as navigation through the spiritual world and guidance on the way to yourself.
Our author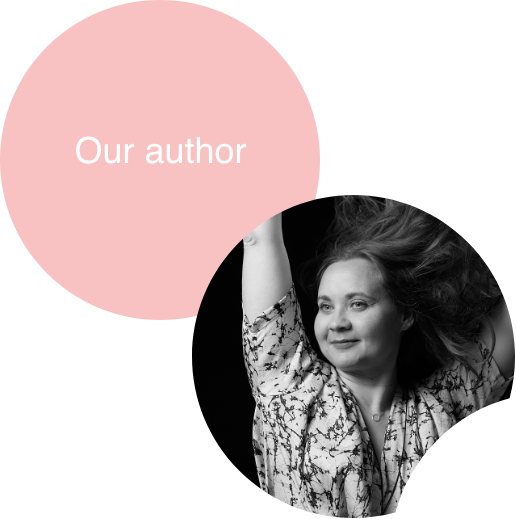 My name is Agata.
I am an intuitive and transformational therapist and healer. A specialist in the balance of the world of spirit and matter and an adept of self-love.
What are my qualifications?
To calm your ego, I will write that I have a certificate from Theta Healing, Ho'opnopono, Inner Mammal Institute, Healing Through the Belly Button and for sure I will do more certificates.
It is enough for your soul that I have a high level of vibration and awareness, as well as intuition, which I have been using with very good effect since I can remember.
As befits an economist, I know what a balance sheet means and when there is a surplus or a shortage in the overall calculation. I am happy to analyze your situation.
Do you know what it is like when your yacht called life makes a sharp 180-degree turn overnight?
I know.
Within one year, I lost my job, got menopause, lost my mother, had to accept my father's new love, discovered my psychic abilities, started writing a blog about spirituality, started to learn how to energetically heal people, and woke up in a world paralyzed by the coronavirus.
How didn't I let the yacht's boom hit me on the head?
I trusted the Universe. Since childhood, I have been creating my own reality, exactly as I want it to. I can teach you this too.
---
MY STORY
From a Finance Analyse to the Soul Analyse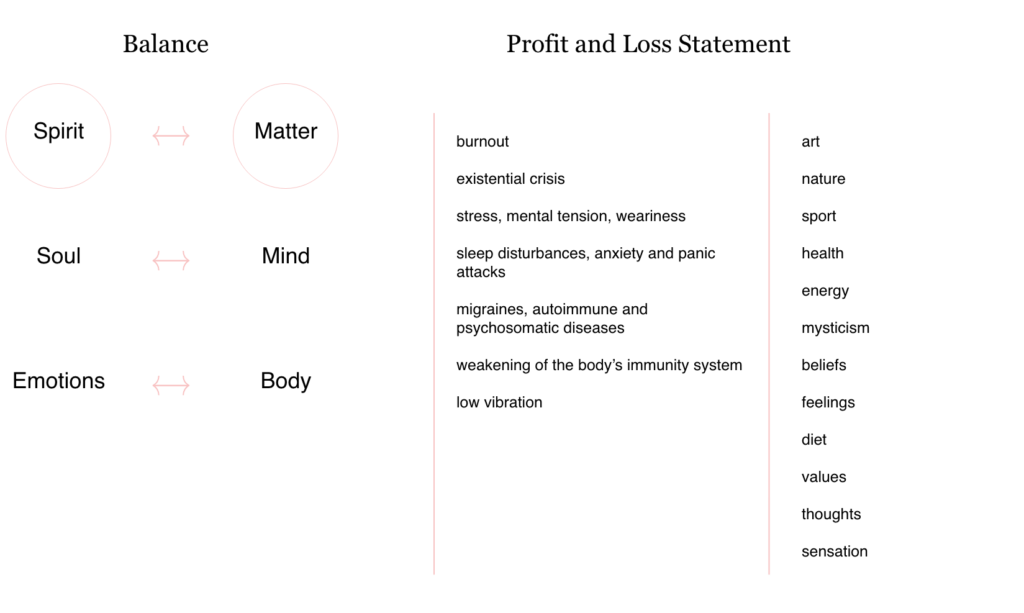 My ego says I am:
A woman 40+, a Silesian, an economist specializing in International Economic Relations and Global Issues, a former Financial Analyst in a large corporation, a balance sheet, cost, planning, and budgeting specialist, an ex Irish immigrant, sister, aunt, and daughter. It also says: earn money, you are at the peak of working age, you have high qualifications, completed vocational courses, over 20 years of professional experience, including work experience abroad, references from all previous employers, you know the languages, make a career, build a house, start a family, invest and save for retirement.
My Soul timidly whispers:
It doesn't matter. Spirituality is your passion. You had done it before, your name was then Helena Bławatska. You are a priest, share your spiritual knowledge with others. You are in the 4th monad of life, so it's time to start implementing your life plan and take care of your life mission. You come from a family of artistic souls, and give beauty to others. Raise your vibration and that of others. Act carefully. Share your vision. Think and feel. Fight your arrogance. You have a sunny body, take care of it. Work with your twin soul. Realize your potential. You have a sense of clairvoyance, clairvoyance, clairvoyance, clairvoyance, and clairvoyance, make use of them and help others. Trust me.
Guess what I choose?
How do I want to do this?
By raising your awareness. I will make you see who you really are: an unconditionally loving and infinite being of light. The way to achieve this goal is inside YOU.
I will wake you up from this nightmare you are in and make you feel how good the world is for you.
By working with your energy field, I will remove the shell separating you from the truth about yourself.
Through knowledge, inspiration, and intuition, I will transform your life and show you how to raise your vibrations.
I will provide you with tools and resources to work on yourself.
By healing your past, I will transform your present and help you build your dream future.
Your subconscious is a huge database. Who but a financial analyst knows how to use databases? It is enough to know which data to choose, which command to enter, press enter, and voila! There is an expected result!


Check my offer and book a date!
Our itinerary.
Make a cup of tea.
Sit down in your favourite armchair. Fasten your seat belts …
It's best to start with our Blog Topics Index, articles form a logical whole, so it's best to start from the beginning.
Need some inspiration? Reach for our Inspirational Pot.
Would you like to get to know us better or do you have any questions? Contact us.
Do you need individual advice? Check our offer.
Are you looking for the right tools? Check out our proprietary store.

Our team

I asked Maja for cooperation – a visual artist who will illustrate this blog, because, as you know, art sensitizes us to beauty and makes us start asking ourselves important questions.
Maja will show you that creativity, admiration, art, and beauty are also one of the paths. She is responsible for the visual part of our blog. Every day she deals with painting, drawing, and ceramics. She creates works with dreamlike and grotesque features. She left her comfort zone and decided to face virtual reality by coloring the blogosphere with her work. Also, she is interested in dreams and spirituality.

Her illustrations can also be tangibly enjoyed by purchasing them in our store.
Our promises
We will show you how:
start your own journey inside yourself
find control of your own life and find happiness
distinguish the voice of your intuition from the voice of the ego
read the subtle signals of your body
see the signs by which the Universe communicates with you
find out who you are, why you are here, and where you are going

A Journey to Yourself is a portal for modern and conscious women who, apart from the material side of life, are also interested in the elusive.

If you want to support the activities of our blog (support of the creator), you can make a donation to our account by entering the DONATION in the transfer title:
PLN: IBAN PL76 1140 2004 0000 3602 8043 6856 BIC BREXPLPWMBK
EURO: IBAN PL71 1140 2004 0000 3412 1236 3380 BIC BREXPLPWMBK
Certificates



Testimonials:
Customer comments after the session:
"Hey, Agata, I just wanted to say that you really helped me. I can see huge changes in myself and my relationships at home. I wasn't sure what you told me, I thought in my mind that it was not possible and that it was some nonsense, but when I talked to my mother during Christmas, she confirmed it. Thank you for this session and I will definitely want to do something else. I have no fears, I don't feel lonely, and I don't have low self-esteem, but I guess there's still a lot that can be healed. Thank you again. I told my friends about you, maybe they will decide."

Agata
"Agata, I am very grateful to you for what happened today. I think about it all the time and I realize more and more that it was very necessary. After our session I gained a lot of energy, I did many things that I hadn't had the strength to do before. I feel stronger, I feel the joy that I have been looking for a long time and could not find."

Jolanta
"Agata, thank you very much for all this. I'm glad that I came across you, I don't know how it happened, but apparently, it was supposed to be like that. I feel great and I hope this condition continues. I hug you very much and I wish you all the best."

E.
"Agata, thank you very much again, the feeling of relief and the certainty that I have regained control is amazing. I haven't felt inner peace for a long time."

Piotr
"Thank you very much for the meeting, conversation and help, I feel more grounded in reality and I understand better how meditation works, which has given me a lot."

Zuzanna
As seen on: